Our jewellery does not contain alcohol...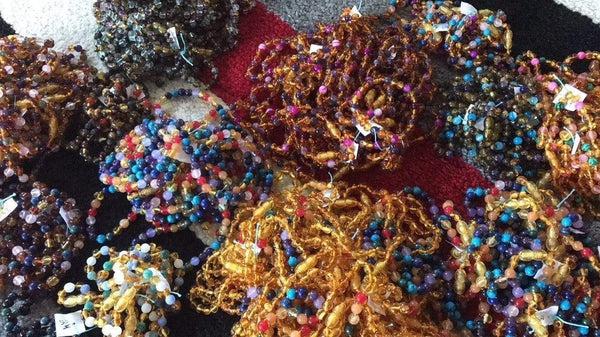 I often get asked where we got the names for each of our designs. I love that each design has its own unique name and features. We had naming ceremonies for our plain amber and all names were picked by customers, I think they are brilliant! So thank you all.
When I designed the gemstone jewellery I studied the stated properties of the stones and its links to Gods and Goddesses. Some were named after my nieces and friends too. We are always open to suggestions for our new ranges. All of our jewellery designs and names are protected by our copyright and may not be copied in any form. 
Just to clarify our brandy snap cognac amber does not contain alcohol and our honey amber is not made from real honey from bees..or their knees...yes, we have been asked more than once about our bees knees range!
I will be back for another blog soon.
Thank you :-)
Marie x