What colour Baltic amber beads can you buy?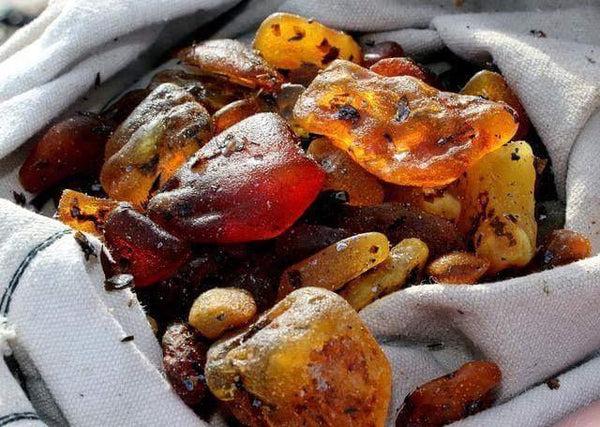 When you first visit our online store you will be amazed (and maybe slightly confused) about all the colours of jewellery we have available to buy on our website. Our Baltic Amber jewellery comes in 7 colours. It is available in both raw and polished varieties. We don't stock raw lemon or butterscotch amber as it is too brittle. You can browse our jewellery ranges by amber colour by clicking the links below.
What colour is amber? Amber is a natural resin comes in many different shades. Up until today, there are more than 250 different shades and 7 main colours of Amber identified. They vary from yellow to orange and even white. Green and blue colours are also distinguished; however, they tend to be very rare. All of these mentioned colours are commonly used when making jewellery.
There are two main factors, which are known to influence Amber's colour. One of these factors is bubble inclusions that are found in this natural resin. The main explanation of why these bubbles affect the colour of Amber is because they block light that goes through this gemstone. These small disturbances in lighting are what causes Amber to form in different colours. The second main factor that determines the colour of this natural resin is the tree source. Research on fossil resin indicates that some colours are found only in certain trees. It is also worthwhile to mention that the colour of this gemstone can be modified by either dying or heating it too.
Amber Colours
Mixed Amber -  Pebble Beach, Shingle, Ombre and Rainbow Bright
Cognac Amber - Brandy Snap and Cocoa
Cherry Amber - Blackforest and Cherryaid
Green Amber - Sage, Evergreen, Enchanted and Earthy
Honey Amber -  Honeypot and Bees Knees
I wish I had known about these sooner......