How can I use an amber necklace as an anklet for my child?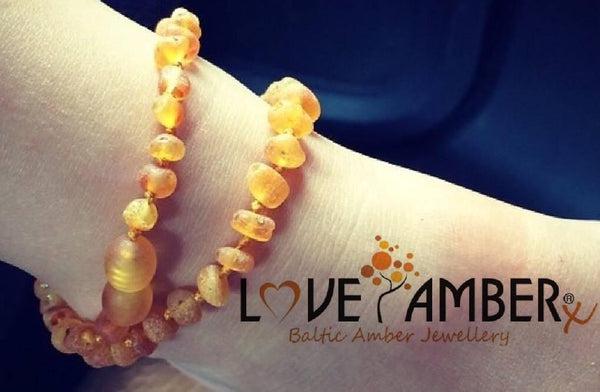 Did you know that you can use an amber necklace as an anklet? Not only does it cut down on fastening times of multiple anklets but its cheaper than two anklets too! All you need to do is
Measure the child's ankle.
Double the size and round it up by a centimetre (Preferably and even number). 
Then you can see our amber necklaces
You can also screw anklets together and wrap them to extend their life as you give gain at least a centimetre in size!
If the anklet is tight and you have bought a new one, then both the old and the new can be worn together! A great tip to pass on!
You cannot wrap a silicone teething necklace obviously so the tip does not apply to that range. Never let a child play with silicone teething jewellery independently as it must always be worn by an adult.